Leading the Way in Sustainable Diagnostics
Meet Lawrence Patton, a Field Application Specialist based in Austin, Texas. As our resident eco-geek, he has a unique passion: encouraging sustainable practices within the lab. Learn more about Lawrence's experience encouraging labs to go green.
by Lawrence Patton, Field Application Specialist, Immunohistochemistry
I'm fortunate to work at Leica Biosystems, a company that encourages associates to pursue big ideas that have the potential to improve our lives and our world.
Image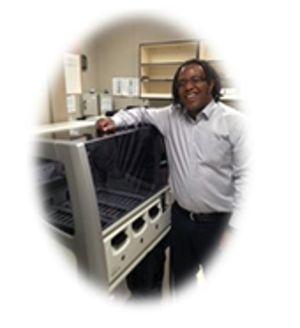 Years ago, I became interested in sustainability. Everywhere I turned it seemed businesses were introducing 'green' solutions--from solar panels to electric bikes to light bulbs. I was inspired by these innovations and saw an opportunity to bring a sustainability mindset to medical and research labs. My managers have supported me pursuing my vision -- encouraging me to learn about sustainability and identifying opportunities to speak at industry events.
An 'aha' moment. A few years ago, I had the honor to speak at an annual meeting for the National Society of Histology about the process of transforming current diagnostic processes to a sustainable Dx model. Long after the talk, I was contacted by a lab director who told me she heard me speak and was so inspired by my talk she took the concepts back to her team. To my surprise she reported they had begun their journey to sustainability. I was humbled and inspired by my conversation with her, deepening my resolve to continue learning about and advocating for changes to benefit our people, our customers and the planet.
Image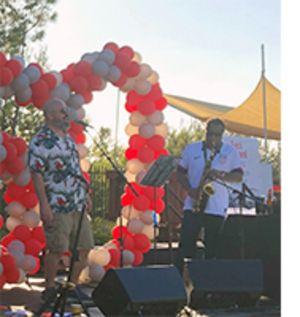 I'm proud to continue my advocacy for sustainability in the lab. I encourage everyone interested in creating eco-friendly lab practices to stay tuned for my upcoming training resource on Knowledge Pathway about Green Histology.
An environmentalist who likes to groove. I spend my days in the lab or working from home, spending my evenings outside my hotel or in my converted skating rink garage. I have a passion for inline skate dancing and playing the saxophone. Much like with Green Histology, I've had the opportunity to bring my love for music into my workplace. When my Vice President came up with the idea of forming a "Leica Biosystems Band," I jumped at the opportunity to become the company's official sax player. I have performed at product launches and company celebrations with my bandmates.
The take-away. As a 15-year LBS veteran I've seen the business evolve and grow over the years. Amidst all the change there have been constants. At our core, Leica Biosystems associates are experts in their field and relentlessly pursue excellence. We strive every day to be and do a bit better. So, if you dream, if you strive, if you aim to be a part of a company transforming our world for the better, then consider joining us at LBS. You'll be amazed at what we can accomplish together.
Interested in a career at Leica Biosystems? View our listings.
Image