Australia Leading the Way in M-health with the Help of Leica Biosystems
• Increasing pressure on health systems has resulted in new challenges for pathology laboratories
• Leica Biosystems' Centre of Excellence in Melbourne has pioneered APiQ software solutions to meet the challenge head-on by helping to increase productivity, cost efficiency and improve patient outcomes
Brisbane, Australia, June 5, 2015
Software developed at Leica Biosystems' Melbourne Centre of Excellence will enable the thousands of laboratories around the world to streamline their monitoring and re-ordering processes.
The APiQ software gives laboratories the freedom to work smarter by providing real-time laboratory workflow information on mobile devices. The initial release consists of two immunohistochemistry solutions: the APiQ Inventory Manager and the APiQ Instrument Dashboard.
APiQ Inventory Manager
The APiQ Inventory Manager automatically gathers inventory information and makes it available anywhere on a mobile tablet. With the current status of antibodies, slides and bulk fluids at their fingertips, lab managers can seamlessly make informed purchasing decisions based on real-time information. Eliminating manual inventory management allows for significant time and workload savings. Today, labs are pressed to do more with fewer resources, the Inventory Manager provides a means by which procurement managers can minimize expenses by avoiding under- and over-stocking.
APiQ Instrument Dashboard
In busy labs, managers often need to be everywhere at once. With the APiQ Instrument Dashboard they can. With APiQ on their smartphone, managers can leave the lab to meet pathologists or administrators and still remotely check their BOND instruments, confirm slide completion times and ensure the daily workload is on-track.
To support the individual needs of each lab, both the Inventory Manager and the Instrument Dashboard are customizable and can be tailored by the end-user. The solutions were developed after an extensive review of laboratory procedures and in-depth consultation with laboratory managers and technicians.
"Despite the continued financial pressures being placed on the system, patient safety remains paramount. Without timely analytics, laboratories can't isolate problems, change processes or evaluate results," said Matthias Weber, M.D., President of Leica Biosystems.
"It is wonderful to see that our software solutions are working for many laboratories including some very busy ones. We are committed to innovation and our vision is to develop a full range of APiQ solutions to help the entire Anatomic Pathology lab work smarter, faster and more efficiently."
APiQ is compliant with the Privacy Act 1988 and the Healthcare Identifiers Act 2010; no patient data is collected, stored or transmitted. For more information on APiQ, please visit LeicaBiosystems.com.
About Leica Biosystems
Leica Biosystems is a global leader in workflow solutions and automation, striving to advance cancer diagnostics to improve patients' lives. Leica Biosystems provides anatomical pathology laboratories and researchers a comprehensive product range for each step in the pathology process, from sample preparation and staining to imaging and reporting. Leica's easy-to-use and consistently reliable offerings help improve workflow efficiency and diagnostic confidence. The company is represented in over 100 countries. It has manufacturing facilities in 7 countries, sales and service organizations in 19 countries, and an international network of dealers. The company is headquartered in Nussloch, Germany. Further information can be found at LeicaBiosystems.com.
Image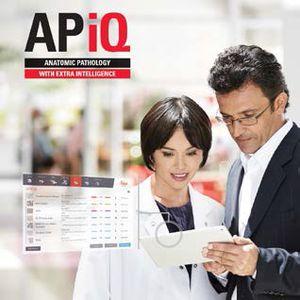 APiQ – Anatomic Pathology with Extra Intelligence
Image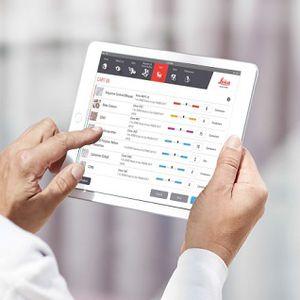 APiQ Inventory Manager
Image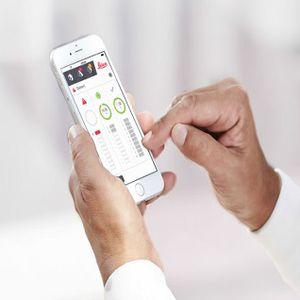 APiQ Instrument Dashboard
95.13445 Rev A 06/2015 ∙ Copyright © by Leica Biosystems Melbourne Pty Ltd, Melbourne, Australia, 2015, all rights reserved. Page 3 of 3 LEICA and the Leica Logo are registered trademarks of Leica Microsystems IR GmbH. APiQ is a trademark of Leica Biosystems Melbourne Pty. Ltd. All rights reserved.
Image