Relationships Ignite Opportunity
by Michael Ortiz, Marketing Specialist, Lead Generation
I was working at a primary care facility when my girlfriend's cousin encouraged me to move to Leica Biosystems. He was relentless, insisting I would thrive in Leica Biosystems hard-driving, high-achieving culture. I'm grateful to him for his insight and his persistence. Three years into my tenure at Leica Biosystems I now consider my colleagues my work family and wake up eager for what the work day will bring.
Image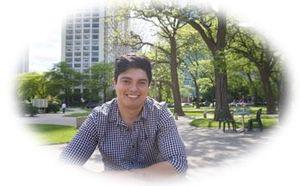 My first role at Leica Biosystems was with the Customer Service team. At LBS we place a high value on the 'voice of the customer' and "Customers Talk. We Listen" is one of Danaher's core values. I had a unique opportunity to embody this value while on assignment with the Canadian Customer Service team. Within days of joining that team, I realized that a portion of in-bound calls were from French-speaking customers. This was logical, given French is one of Canada's two official languages. However, I didn't speak a lick of French.
One day it struck me: I could learn the language -- at least enough French for a basic conversation to put the customer at ease and handle simple requests. To my surprise, my manager supported my idea and made it possible for me to take language lessons. In a few months, I was able to start connecting with our customers in their language and help them feel truly heard.
An 'aha' moment. I'm forever grateful to my manager in Customer Service who introduced me to the 'Danaher Go' program and enabled a transfer to my current role on the Marketing team. My manager in Customer Service had known for some time I was eager to advance in my career. She also knew there weren't relevant near-term opportunities in our department. When she learned about the marketing role she went above and beyond to educate me about the Danaher Go program and coach me through every step of the transfer process -- demonstrating a selfless commitment to her team members' professional growth.
The take-away. Friends often ask what it's like to work at LBS. That's easy, I say. Do you have an appetite to be a bit uncomfortable? Do things you've never done before? Manage diverse projects simultaneously? Collaborate with brilliant colleagues in every time zone while navigating language and culture differences? If that piques your interest, learn more. Leica Biosystems is not for everybody. But for many, it's the opportunity of a lifetime.
Interested in a career at Leica Biosystems? View our listings.
Image