Leica Biosystems Achieves First In Vitro Diagnostics Regulation Certificate at Newcastle, UK Facility; Passes Audit in Amsterdam with No Observations
Leica Biosystems is on track to align its portfolio of instrumentation and consumables with the In Vitro Diagnostics Regulation (IVDR) that comes into effect May of 2022. Internal technical and operations teams, in partnership with Quality & Regulatory Affairs, are taking steps to ensure that we complete the necessary actions in accordance with the set timeline.
Our Commitment to Compliance
Leica Biosystems is on track to align its portfolio of instrumentation and consumables with the In Vitro Diagnostics Regulation (IVDR) that comes into effect May of 2022. This new EU legislation mandates significant changes to the previous In Vitro Diagnostics Directive.
The new Regulation means that manufacturers of in vitro diagnostic medical devices must work with a notified body to ensure that their devices conform with applicable requirements by the deadline.
Leica Biosystems manufactures certain in vitro diagnostic medical devices that fall into Class A, B and C classifications governed by IVDR. The organization is working closely with BSI as a notified body; the verification process is well underway; and the team anticipates full compliance by May 2022 with no disruption to customers due to IVDR.
Over the past few months, the team has achieved several key milestones in the journey toward full IVDR compliance.
Image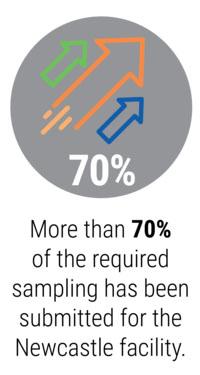 Achieving Quality Management System Compliance and Certification
Leica Biosystems is proud to announce that its facility in Newcastle, United Kingdom has been awarded its EU Quality Management System certification by the notified body, BSI. This document certifies that the Newcastle facility's Quality Management System (QMS) fully meets the applicable requirements of the IVDR regulation. Additionally, it includes certification that the facility's first Class C device has achieved IVDR compliance.
"We are well underway with review with our notified body," said Maria Jernelid, Vice President of Quality and Regulatory Affairs. The facility anticipates that further certifications will be soon to follow. Currently more than 70% of the required sampling has been submitted for the Newcastle facility.
Final Audit Conducted in Amsterdam
In addition to the achievements at the Newcastle facility, the Leica Biosystems facility in Amsterdam, Netherlands completed its final audit to ensure QMS compliance with IVDR. The facility and its leaders are delighted to report that the rigorous audits of the IVDR QMS conducted by BSI, the notified body, resulted in no observations. Portfolio sampling at the Amsterdam facility is currently underway.
Image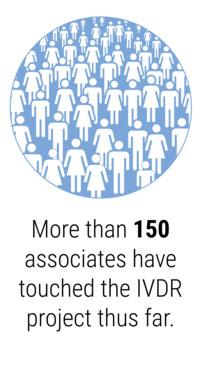 "I would like to acknowledge the sheer number of associates who have contributed to the IVDR project thus far," said Maria Jernelid. "It's the people that are what's driving the project to success – and I am proud of their commitment to maintaining the high quality of our product." Leica Biosystems estimates that more than 150 associates have touched the IVDR project thus far.
The Newcastle and Amsterdam facilities are the only Leica Biosystems locations to manufacture Class B and Class C devices for which a notified body must issue a certificate that demonstrates the products and facility QMS meet the requirements.
Looking Ahead
These initial milestones are key to Leica Biosystems continued success in meeting the deadline for IVDR compliance. As the teams progress toward this goal, they look forward to achieving further certifications for Class B and C products and verifying that all necessary documentation is in place for Class A products.
Image