Leica Biosystems has passionate experts working in more than 15 countries around the world. Our associates communicate across time zones to collaborate on projects dedicated to advancing cancer diagnostics and improving lives.
Our major offices are listed below. We are headquartered in Nussloch, Germany.
Image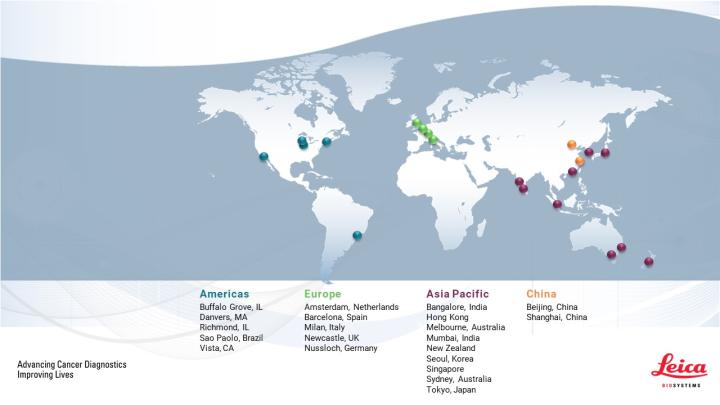 Quality is important to us. Below, you'll find certifications for the sites at which we produce product.
Leica Biosystems Melbourne
Leica Biosystems Newcastle
Leica Biosystems (UK) Ltd
Leica Biosystems Nussloch
Leica Biosystems Amsterdam (Kreatech)
Leica Biosystems Richmond
Leica Microsystems (UK) Limited
Leica Microsystems Ltd. Shanghai