Image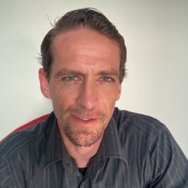 Mark Flood, BMLSc
Application Specialist, Pathology Associates, Pathlab Bay of Plenty, New Zealand
Mark is the key IT Application Specialist for Histopathology at Pathlab Bay of Plenty and has been responsible for supporting Pathlab's IT requirements for the past 10 years.  
Before joining Pathlab IT team, Mark had broad medical laboratory experiences in scientific roles at Pathlab Bay of Plenty, Canterbury Health Laboratories, Christchurch and the New Zealand Blood Service.
Mark worked extensively with key stakeholders on the Digital Pathology integration project at Pathlab and was instrumental in putting together an implementation and maintenance IT framework plan ensuring the project's success. Pathlab was the first Laboratory to go live with adopting digital pathology for Primary Diagnosis in New Zealand.
Mark is passionate about both IT and histopathology and is keen to help laboratories overcome the workload pressures with the adoption of automation and technology.