Image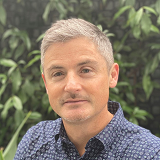 Luke Restorick
Luke Restorick has a Master's Degree in Engineering from UC Berkeley and a Management of Technology certificate from Haas Business School.
Published Pieces by Luke Restorick
Want us to feature your writing?
We are looking for more great writers to feature here. Send us a submission and we'll be in touch!
Like what you see?
Get more Knowledge Pathway content delivered directly to your inbox. Unsubscribe at any time.