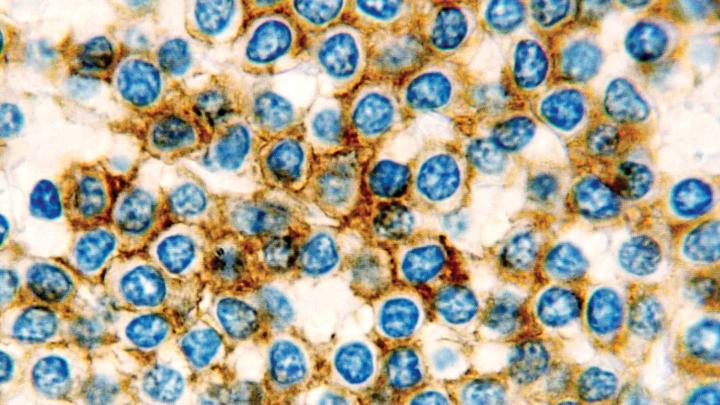 From January 2023, you may begin to receive products with a regional suffix. For example:
BOND RTU PAxxxx codes will change to PAxxxx-U

MMR (MLH1, MSH2, MSH6, PSM2) BOND RTU PAxxxx codes will change to PAxxxx-X

BOND Concentrate NCL-L-xxx-CE codes will change to NCL-L-xxx-U (USA and Canada only)

The 14 Muscle Markers -CE codes will change to -A (USA only)
Not all product codes will be updated at the same time. There will be instances where the original part number is ordered but the shipment will reflect the replacement item number.
There is no change to these products other than the product code itself. No action is required at this time, please continue ordering the non-suffixed code.
Please check the product code on the packing of your received product before downloading the applicable technical documentation from the website.
If you have any questions please contact your local LBS representative or customer service team.
| | | |
| --- | --- | --- |
| Current product code (non-suffix) | Future product code (with suffix) | Related Countries |
| 5D3-L-CE | 5D3-L-U | USA, Canada |
| AE1/AE3-601-L-CE | AE1/AE3-601-L-U | USA, Canada |
| AFP-L-CE | AFP-L-U | USA, Canada |
| ALK-L-CE-H | ALK-L-H-U | USA, Canada |
| AMACR-L-CE | AMACR-L-U | USA, Canada |
| AR-318-L-CE | AR-318-L-U | USA, Canada |
| B-CAT-L-CE | B-CAT-L-U | USA, Canada |
| BCL-2-L-CE | BCL-2-L-U | USA, Canada |
| BCL-6-564-L-CE | BCL-6-564-L-U | USA, Canada |
| CA125-L-CE | CA125-L-U | USA, Canada |
| CAIX-L-CE | CAIX-L-U | USA, Canada |
| CALCITONIN-L-CE | CALCITONIN-L-U | USA, Canada |
| CALRET566-L-CE | CALRET566-L-U | USA, Canada |
| CD10-270-L-CE | CD10-270-L-U | USA, Canada |
| CD117-032-L-CE | CD117-032-L-U | USA, Canada |
| CD11C-563-L-CE | CD11C-563-L-U | USA, Canada |
| CD123-L-CE | CD123-L-U | USA, Canada |
| CD13-304-L-CE | CD13-304-L-U | USA, Canada |
| CD15-605-L-CE | CD15-605-L-U | USA, Canada |
| CD163-L-CE | CD163-L-U | USA, Canada |
| CD16-L-CE | CD16-L-U | USA, Canada |
| CD19-163-L-CE | CD19-163-L-U | USA, Canada |
| CD1A-235-L-CE | CD1A-235-L-U | USA, Canada |
| CD20-L26-L-CE | CD20-L26-L-U | USA, Canada |
| CD21-2G9-L-CE | CD21-2G9-L-U | USA, Canada |
| CD2-271-L-CE | CD2-271-L-U | USA, Canada |
| CD23-1B12-L-CE | CD23-1B12-L-U | USA, Canada |
| CD30-591-L-CE | CD30-591-L-U | USA, Canada |
| CD31-607-L-CE | CD31-607-L-U | USA, Canada |
| CD33-L-CE | CD33-L-U | USA, Canada |
| CD3-565-L-CE | CD3-565-L-U | USA, Canada |
| CD38-290-L-CE | CD38-290-L-U | USA, Canada |
| CD4-368-L-CE | CD4-368-L-U | USA, Canada |
| CD5-4C7-L-CE | CD5-4C7-L-U | USA, Canada |
| CD56-504-L-CE | CD56-504-L-U | USA, Canada |
| CD68-L-CE | CD68-L-U | USA, Canada |
| CD71-309-L-CE | CD71-309-L-U | USA, Canada |
| CD7-580-L-CE | CD7-580-L-U | USA, Canada |
| CD79A-599-L-CE | CD79A-599-L-U | USA, Canada |
| CD8-4B11-L-CE | CD8-4B11-L-U | USA, Canada |
| CD99-187-L-CE | CD99-187-L-U | USA, Canada |
| CEA-609-L-CE | CEA-609-L-U | USA, Canada |
| CHROM-430-L-CE | CHROM-430-L-U | USA, Canada |
| CK17-L-CE | CK17-L-U | USA, Canada |
| CK20-L-CE | CK20-L-U | USA, Canada |
| CK5-L-CE | CK5-L-U | USA, Canada |
| CK7-560-L-CE | CK7-560-L-U | USA, Canada |
| CK7-OVTL-L-CE | CK7-OVTL-L-U | USA, Canada |
| CYCLIND1-GM-L-CE | CYCLIND1-GM-L-U | USA, Canada |
| DES-DERII-L-CE | DES-DERII-L-U | USA, Canada |
| DOG-1-L-CE | DOG-1-L-U | USA, Canada |
| E-CAD-L-CE | E-CAD-L-U | USA, Canada |
| EGFR-L-CE | EGFR-L-U | USA, Canada |
| EMA-L-CE | EMA-L-U | USA, Canada |
| END-L-CE | END-L-U | USA, Canada |
| EZH2-L-CE | EZH2-L-U | USA, Canada |
| FRALPHA-L-CE | FRALPHA-L-U | USA, Canada |
| GCDFP15-L-CE | GCDFP15-L-U | USA, Canada |
| GFAP-GA5-L-CE | GFAP-GA5-L-U | USA, Canada |
| GRAN-B-L-CE | GRAN-B-L-U | USA, Canada |
| HHV8-LNA-L-CE | HHV8-LNA-L-U | USA, Canada |
| HMB45-L-CE | HMB45-L-U | USA, Canada |
| IGA-L-CE | IGA-L-U | USA, Canada |
| IGD-L-CE | IGD-L-U | USA, Canada |
| IGG-L-CE | IGG-L-U | USA, Canada |
| IGM-L-CE | IGM-L-U | USA, Canada |
| INHIBINA-L-CE | INHIBINA-L-U | USA, Canada |
| KAP-581-L-CE | KAP-581-L-U | USA, Canada |
| KI67-MM1-L-CE | KI67-MM1-L-U | USA, Canada |
| LAM-578-L-CE | LAM-578-L-U | USA, Canada |
| LANGERIN-L-CE | LANGERIN-L-U | USA, Canada |
| LCA-L-CE | LCA-L-U | USA, Canada |
| LL002-L-CE | LL002-L-U | USA, Canada |
| MELANA-L-CE | MELANA-L-U | USA, Canada |
| MESO-L-CE | MESO-L-U | USA, Canada |
| MLH1-L-CE | MLH1-L-U | USA, Canada |
| MSA-594-L-CE | MSA-594-L-U | USA, Canada |
| MSH2-612-L-CE | MSH2-612-L-U | USA, Canada |
| MSH6-L-CE | MSH6-L-U | USA, Canada |
| MUM1-L-CE | MUM1-L-U | USA, Canada |
| MYF-4-L-CE | MYF-4-L-U | USA, Canada |
| NAPSINA-L-CE | NAPSINA-L-U | USA, Canada |
| NF200-N52-L-CE | NF200-N52-L-U | USA, Canada |
| OCT3/4-L-CE | OCT3/4-L-U | USA, Canada |
| P53-DO7-L-CE | P53-DO7-L-U | USA, Canada |
| P57-L-CE | P57-L-U | USA, Canada |
| P63-L-CE | P63-L-U | USA, Canada |
| PAX5-L-CE | PAX5-L-U | USA, Canada |
| PGP9.5-L-CE | PGP9.5-L-U | USA, Canada |
| PLAP-8A9-L-CE | PLAP-8A9-L-U | USA, Canada |
| PMS2-L-CE | PMS2-L-U | USA, Canada |
| PSA-431-L-CE | PSA-431-L-U | USA, Canada |
| PTH-488-L-CE | PTH-488-L-U | USA, Canada |
| S100-167-L-CE | S100-167-L-U | USA, Canada |
| SMA-L-CE | SMA-L-U | USA, Canada |
| SYNAP-299-L-CE | SYNAP-299-L-U | USA, Canada |
| TDT-339-L-CE | TDT-339-L-U | USA, Canada |
| TPO-L-CE | TPO-L-U | USA, Canada |
| TTF-1-L-CE | TTF-1-L-U | USA, Canada |
| TYROS-L-CE | TYROS-L-U | USA, Canada |
| VIM-V9-L-CE | VIM-V9-L-U | USA, Canada |
| VWF-L-CE | VWF-L-U | USA, Canada |
| WT1-562-L-CE | WT1-562-L-U | USA, Canada |
| PA0151 | PA0151-U | USA, Canada, Australia, New Zealand |
| PA0312 | PA0312-U | USA, Canada, Australia, New Zealand |
| PA0009 | PA0009-U | USA, Canada, Australia, New Zealand |
| PA0436 | PA0436-U | USA, Canada, Australia, New Zealand |
| PA0571 | PA0571-U | USA, Canada, Australia, New Zealand |
| PA0983 | PA0983-U | USA, Canada, Australia, New Zealand |
| PA0988 | PA0988-X | USA, Canada, Australia, New Zealand |
| PA0989 | PA0989-X | USA, Canada, Australia, New Zealand |
| PA0990 | PA0990-X | USA, Canada, Australia, New Zealand |
| PA0991 | PA0991-X | USA, Canada, Australia, New Zealand |
| B-DG-A | B-DG-A | USA |
| HAMLET-2-A | HAMLET-2-A | USA |
| HAMLET-A | HAMLET-A | USA |
| DYS1-A | DYS1-A | USA |
| DYS2-A | DYS2-A | USA |
| DYS3-A | DYS3-A | USA |
| EMERIN-A | EMERIN-A | USA |
| MEROSIN-A | MEROSIN-A | USA |
| A-SARC-L-A | A-SARC-L-A | USA |
| B-SARC-L-A | B-SARC-L-A | USA |
| D-SARC-A | D-SARC-A | USA |
| G-SARC-A | G-SARC-A | USA |
| SPEC1-A | SPEC1-A | USA |
| DRP2-A | DRP2-A | USA |
| PA0007 | PA0007-U | USA, Canada, Australia, New Zealand |
| PA0016 | PA0016-U | USA, Canada, Australia, New Zealand |
| PA0022 | PA0022-U | USA, Canada, Australia, New Zealand |
| PA0026 | PA0026-U | USA, Canada, Australia, New Zealand |
| PA0027 | PA0027-U | USA, Canada, Australia, New Zealand |
| PA0031 | PA0031-U | USA, Canada, Australia, New Zealand |
| PA0032 | PA0032-U | USA, Canada, Australia, New Zealand |
| PA0042 | PA0042-U | USA, Canada, Australia, New Zealand |
| PA0233 | PA0233-U | USA, Canada, Australia, New Zealand |
| PA0046 | PA0046-U | USA, Canada, Australia, New Zealand |
| PA0050 | PA0050-U | USA, Canada, Australia, New Zealand |
| PA0057 | PA0057-U | USA, Canada, Australia, New Zealand |
| PA0061 | PA0061-U | USA, Canada, Australia, New Zealand |
| PA0064 | PA0064-U | USA, Canada, Australia, New Zealand |
| PA0074 | PA0074-U | USA, Canada, Australia, New Zealand |
| PA0088 | PA0088-U | USA, Canada, Australia, New Zealand |
| PA0090 | PA0090-U | USA, Canada, Australia, New Zealand |
| PA0094 | PA0094-U | USA, Canada, Australia, New Zealand |
| PA0103 | PA0103-U | USA, Canada, Australia, New Zealand |
| PA0055 | PA0055-U | USA, Canada, Australia, New Zealand |
| PA0117 | PA0117-U | USA, Canada, Australia, New Zealand |
| PA0118 | PA0118-U | USA, Canada, Australia, New Zealand |
| PA0553 | PA0553-U | USA, Canada, Australia, New Zealand |
| PA0129 | PA0129-U | USA, Canada, Australia, New Zealand |
| PA0270 | PA0270-U | USA, Canada, Australia, New Zealand |
| PA0942 | PA0942-U | USA, Canada, Australia, New Zealand |
| PA0161 | PA0161-U | USA, Canada, Australia, New Zealand |
| PA0168 | PA0168-U | USA, Canada, Australia, New Zealand |
| PA0169 | PA0169-U | USA, Canada, Australia, New Zealand |
| PA0183 | PA0183-U | USA, Canada, Australia, New Zealand |
| PA0191 | PA0191-U | USA, Canada, Australia, New Zealand |
| PA0193 | PA0193-U | USA, Canada, Australia, New Zealand |
| PA0200 | PA0200-U | USA, Canada, Australia, New Zealand |
| PA0204 | PA0204-U | USA, Canada, Australia, New Zealand |
| PA0210 | PA0210-U | USA, Canada, Australia, New Zealand |
| PA0212 | PA0212-U | USA, Canada, Australia, New Zealand |
| PA0219 | PA0219-U | USA, Canada, Australia, New Zealand |
| PA0235 | PA0235-U | USA, Canada, Australia, New Zealand |
| PA0266 | PA0266-U | USA, Canada, Australia, New Zealand |
| PA0273 | PA0273-U | USA, Canada, Australia, New Zealand |
| PA0278 | PA0278-U | USA, Canada, Australia, New Zealand |
| PA0346 | PA0346-U | USA, Canada, Australia, New Zealand |
| PA0364 | PA0364-U | USA, Canada, Australia, New Zealand |
| PA0371 | PA0371-U | USA, Canada, Australia, New Zealand |
| PA0375 | PA0375-U | USA, Canada, Australia, New Zealand |
| PA0387 | PA0387-U | USA, Canada, Australia, New Zealand |
| PA0414 | PA0414-U | USA, Canada, Australia, New Zealand |
| PA0427 | PA0427-U | USA, Canada, Australia, New Zealand |
| PA0431 | PA0431-U | USA, Canada, Australia, New Zealand |
| PA0468 | PA0468-U | USA, Canada, Australia, New Zealand |
| PA0473 | PA0473-U | USA, Canada, Australia, New Zealand |
| PA0515 | PA0515-U | USA, Canada, Australia, New Zealand |
| PA0539 | PA0539-U | USA, Canada, Australia, New Zealand |
| PA0552 | PA0552-U | USA, Canada, Australia, New Zealand |
| PA0554 | PA0554-U | USA, Canada, Australia, New Zealand |
| PA0562 | PA0562-U | USA, Canada, Australia, New Zealand |
| PA0570 | PA0570-U | USA, Canada, Australia, New Zealand |
| PA0599 | PA0599-U | USA, Canada, Australia, New Zealand |
| PA0606 | PA0606-U | USA, Canada, Australia, New Zealand |
| PA0640 | PA0640-U | USA, Canada, Australia, New Zealand |
| PA0708 | PA0708-U | USA, Canada, Australia, New Zealand |
| PA0790 | PA0790-U | USA, Canada, Australia, New Zealand |
| PA0831 | PA0831-U | USA, Canada, Australia, New Zealand |
| PA0832 | PA0832-U | USA, Canada, Australia, New Zealand |
| PA0843 | PA0843-U | USA, Canada, Australia, New Zealand |
| PA0848 | PA0848-U | USA, Canada, Australia, New Zealand |
| PA0905 | PA0905-U | USA, Canada, Australia, New Zealand |
| PA0943 | PA0943-U | USA, Canada, Australia, New Zealand |
| PA0359 | PA0359-U | USA, Canada, Australia, New Zealand |
| PA0037 | PA0037-U | USA, Canada, Australia, New Zealand |
| PA0625 | PA0625-U | USA, Canada, Australia, New Zealand |
| PA0044 | PA0044-U | USA, Canada, Australia, New Zealand |
| PA0410 | PA0410-U | USA, Canada, Australia, New Zealand |
| PA0122 | PA0122-U | USA, Canada, Australia, New Zealand |
| PA0131 | PA0131-U | USA, Canada, Australia, New Zealand |
| PA0138 | PA0138-U | USA, Canada, Australia, New Zealand |
| PA0354 | PA0354-U | USA, Canada, Australia, New Zealand |
| PA0006 | PA0006-U | USA, Canada, Australia, New Zealand |
| PA0014 | PA0014-U | USA, Canada, Australia, New Zealand |
| PA0019 | PA0019-U | USA, Canada, Australia, New Zealand |
| PA0035 | PA0035-U | USA, Canada, Australia, New Zealand |
| PA0051 | PA0051-U | USA, Canada, Australia, New Zealand |
| PA0052 | PA0052-U | USA, Canada, Australia, New Zealand |
| PA0053 | PA0053-U | USA, Canada, Australia, New Zealand |
| PA0067 | PA0067-U | USA, Canada, Australia, New Zealand |
| PA0083 | PA0083-U | USA, Canada, Australia, New Zealand |
| PA0093 | PA0093-U | USA, Canada, Australia, New Zealand |
| PA0114 | PA0114-U | USA, Canada, Australia, New Zealand |
| PA0134 | PA0134-U | USA, Canada, Australia, New Zealand |
| PA0146 | PA0146-U | USA, Canada, Australia, New Zealand |
| PA0155 | PA0155-U | USA, Canada, Australia, New Zealand |
| PA0163 | PA0163-U | USA, Canada, Australia, New Zealand |
| PA0171 | PA0171-U | USA, Canada, Australia, New Zealand |
| PA0181 | PA0181-U | USA, Canada, Australia, New Zealand |
| PA0216 | PA0216-U | USA, Canada, Australia, New Zealand |
| PA0226 | PA0226-U | USA, Canada, Australia, New Zealand |
| PA0230 | PA0230-U | USA, Canada, Australia, New Zealand |
| PA0238 | PA0238-U | USA, Canada, Australia, New Zealand |
| PA0249 | PA0249-U | USA, Canada, Australia, New Zealand |
| PA0258 | PA0258-U | USA, Canada, Australia, New Zealand |
| PA0263 | PA0263-U | USA, Canada, Australia, New Zealand |
| PA0271 | PA0271-U | USA, Canada, Australia, New Zealand |
| PA0286 | PA0286-U | USA, Canada, Australia, New Zealand |
| PA0291 | PA0291-U | USA, Canada, Australia, New Zealand |
| PA0299 | PA0299-U | USA, Canada, Australia, New Zealand |
| PA0300 | PA0300-U | USA, Canada, Australia, New Zealand |
| PA0305 | PA0305-U | USA, Canada, Australia, New Zealand |
| PA0308 | PA0308-U | USA, Canada, Australia, New Zealand |
| PA0322 | PA0322-U | USA, Canada, Australia, New Zealand |
| PA0339 | PA0339-U | USA, Canada, Australia, New Zealand |
| PA0360 | PA0360-U | USA, Canada, Australia, New Zealand |
| PA0373 | PA0373-U | USA, Canada, Australia, New Zealand |
| PA0374 | PA0374-U | USA, Canada, Australia, New Zealand |
| PA0378 | PA0378-U | USA, Canada, Australia, New Zealand |
| PA0379 | PA0379-U | USA, Canada, Australia, New Zealand |
| PA0391 | PA0391-U | USA, Canada, Australia, New Zealand |
| PA0406 | PA0406-U | USA, Canada, Australia, New Zealand |
| PA0416 | PA0416-U | USA, Canada, Australia, New Zealand |
| PA0420 | PA0420-U | USA, Canada, Australia, New Zealand |
| PA0424 | PA0424-U | USA, Canada, Australia, New Zealand |
| PA0435 | PA0435-U | USA, Canada, Australia, New Zealand |
| PA0443 | PA0443-U | USA, Canada, Australia, New Zealand |
| PA0444 | PA0444-U | USA, Canada, Australia, New Zealand |
| PA0449 | PA0449-U | USA, Canada, Australia, New Zealand |
| PA0488 | PA0488-U | USA, Canada, Australia, New Zealand |
| PA0491 | PA0491-U | USA, Canada, Australia, New Zealand |
| PA0493 | PA0493-U | USA, Canada, Australia, New Zealand |
| PA0532 | PA0532-U | USA, Canada, Australia, New Zealand |
| PA0555 | PA0555-U | USA, Canada, Australia, New Zealand |
| PA0558 | PA0558-U | USA, Canada, Australia, New Zealand |
| PA0567 | PA0567-U | USA, Canada, Australia, New Zealand |
| PA0620 | PA0620-U | USA, Canada, Australia, New Zealand |
| PA0681 | PA0681-U | USA, Canada, Australia, New Zealand |
| PA0693 | PA0693-U | USA, Canada, Australia, New Zealand |
| PA0704 | PA0704-U | USA, Canada, Australia, New Zealand |
| PA0727 | PA0727-U | USA, Canada, Australia, New Zealand |
| PA0777 | PA0777-U | USA, Canada, Australia, New Zealand |
| PA0799 | PA0799-U | USA, Canada, Australia, New Zealand |
| PA0909 | PA0909-U | USA, Canada, Australia, New Zealand |
| PA0938 | PA0938-U | USA, Canada, Australia, New Zealand |
| PA0963 | PA0963-U | USA, Canada, Australia, New Zealand |
| PA0996 | PA0996-U | USA, Canada, Australia, New Zealand |