ThermoBrite Elite
3800-007000-001
Just load your slides and walk away. Minimal hands-on time frees up technologists for other important tasks.
The ThermoBrite Elite automates and standardizes FISH slide preparation including deparaffinization, pretreatment, denaturation/hybridization, and post hybridization wash. Application of probe, counterstain, and coverslips are the only manual steps.
The included intuitive and user-friendly software enables users to run preloaded protocols for FFPE tissue specimens or to create up to 100 user-defined protocols. The instrument, as it is an open platform, can be programmed to work with nearly any probe or protocol, allowing the selection of up to 10 input reagents and 3 separate waste paths. The ThermoBrite Elite hybridizes with controlled, accurate temperature and can process up to 12 slides per run with the ability to adapt to smaller batches. For higher throughput, transfer slides to a standard ThermoBrite instrument to denature/hybridize and continue using your ThermoBrite Elite for new runs.
For in vitro diagnostic use only.
Efficiency
Hands-on time reduced to 3 steps from more than 30
Frees up technologists for other tasks
Automated fluidic system
Image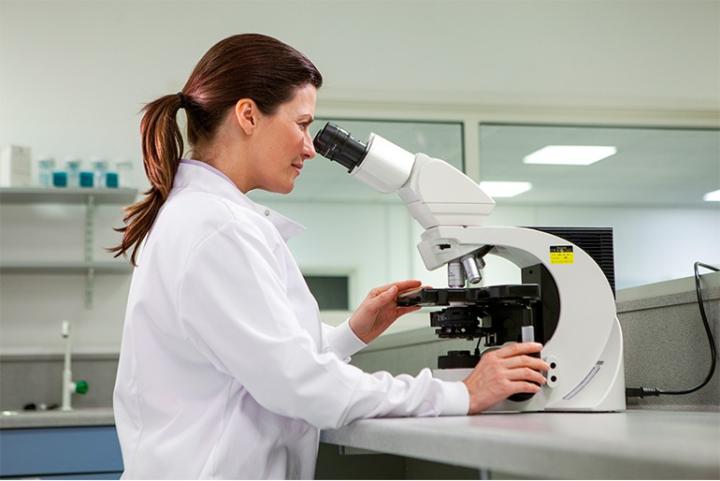 Reliability
Accurate hybridization temperature control
Average hybridization efficiency higher than 98%*
Validated on FFPE tissue*
Image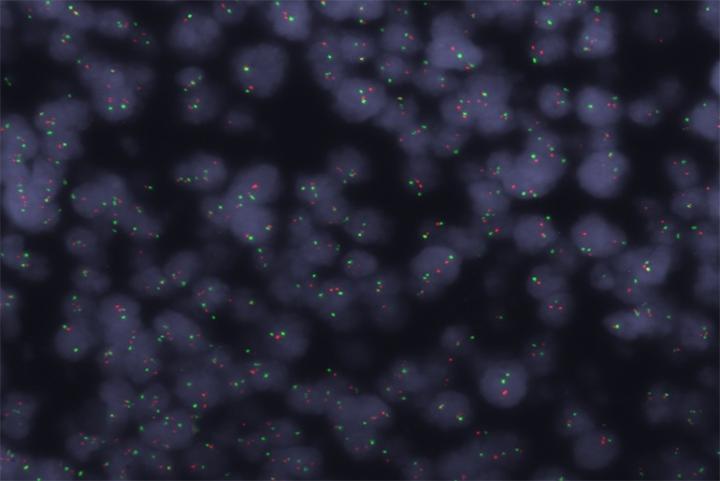 Flexibility
Flexible system: Open system with preloaded protocols and the ability to create custom protocols (possibility to use up to 100 custom-made protocols)
Image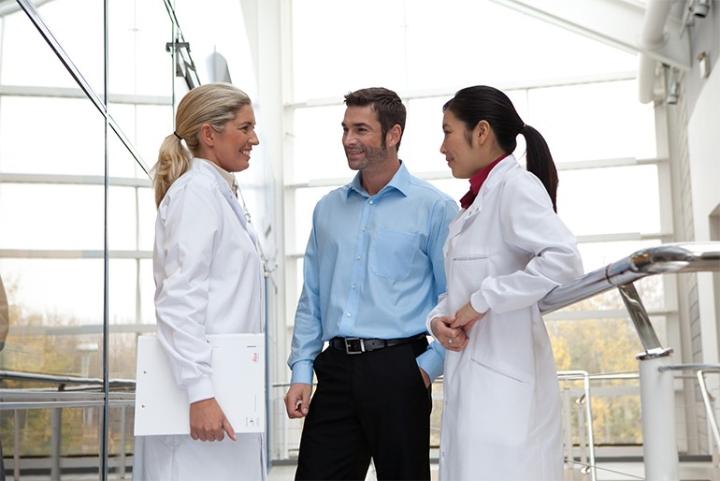 Convenience
Fast setup and start of protocol
User friendly software
Small bench top unit
*based on internal validation data
Image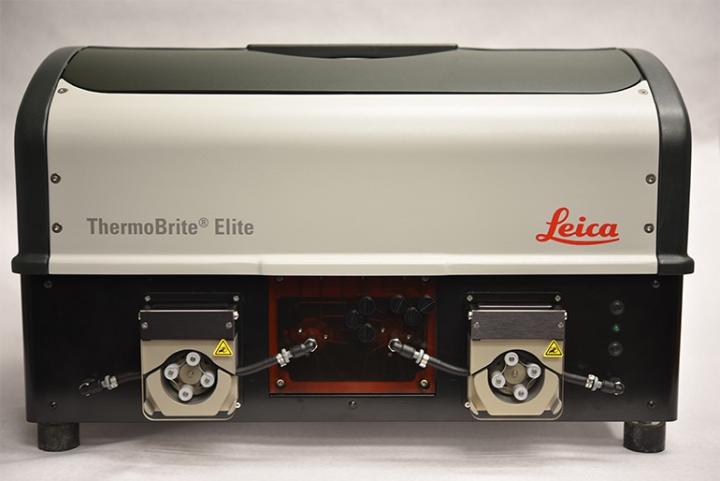 PART NUMBER
IVD 3800-007000-001
SLIDE-BASED APPLICATIONS
FFPE tissue
INSTRUMENT FLUIDICS
Input Fluidics
Output Fluidics
Compatibility: 10 reagents, 3 wastes, Common ISH / FISH reagents
DIMENSIONS & WEIGHT
Width: 62.2 cm 24.5"
Height: 38.1 cm 15"
Depth: 39.4 cm 15.5"
Weight: ~27 kg ~60 lbs
TEMPERATURE
Control Range 25° C - 95° C 77° - 203° F
Operating 15 - 40° C 59 - 104° F
Relative humidity: max. 80% < 31° C (87.8° F), max. 50% at 31 - 40° C (87.7 - 104° F)
| | |
| --- | --- |
| USER INTERFACE AND CONTROL | PC-based GUI Continuous data logging |
| SAFETY & REGULATORY | ETL, CSA, CE |
| POWER REQUIREMENTS | 100-240 VAC, 50/60 Hz, 10A |
| | |
| --- | --- |
| 3801-011005-001 | KIT PERIODICAL MAINTENANCE, TBE |
| 3801-010021-001 | 12 PACK, PERI-TUBING KIT, FLURAN |
| 3800-010022-001 | KIT PERI-TUBE, FLURAN, 2 TUBES |
| 3801-007900-001 | INLET FLOW METER SERVICE KIT |
| 3800-007744-001 | "ASSY KIT, SLIDE CARRIER" QTY 6 |
| 3801-007900-001 | INLET FLOW METER SERVICE KIT |
| 3801-007915-001 | OUTLET FLOW METER SERVICE KIT |
Brochure
IFU
Certificate