Image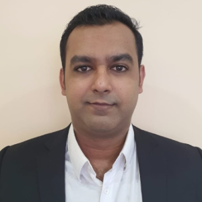 Sai Ram Prakash Chandrasekaran
Sairam Prakash graduated from The University of Melbourne in 2012 with a Bachelor of Science (Pharmacology) and is an Application Specialist in Leica Biosystems (LBS) for the last 5 years. He specializes in Digital Pathology and Core Histology and supports the South-East Asia, Hong Kong and Taiwan business. Before joining LBS, Sairam leads the Digital Pathology service in Institute of Molecular Cell Biology, ASTAR and have worked jointly with SingHealth to pilot whole slide imaging projects. Sairam is passionate about educating customers for adoption of automation process in histology workflow.  
Want us to feature your writing?
We are looking for more great writers to feature here. Send us a submission and we'll be in touch!
Like what you see?
Get more Knowledge Pathway content delivered directly to your inbox. Unsubscribe at any time.