Benefits Of Automation For Tissue-Based Research
What is covered in this eBook?
Image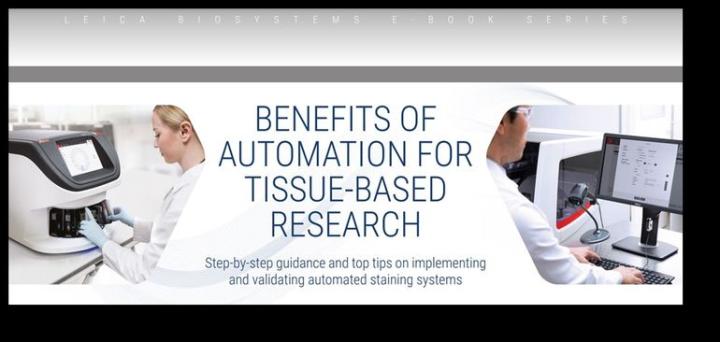 Immunohistochemistry (IHC) and in situ hybridization (ISH) are important techniques used in tissue-based translational research to detect proteins and genes of interest. When detecting key markers associated with disease in human tissue samples, it is important to identify potential biomarkers or novel therapeutic targets. Tissue conservation, reproducibility, and accuracy are important factors which automated staining and digital pathology can impact.
In this new and fully interactive eBook, we look at automated approaches to IHC and ISH and whole slide digitization, and how key considerations around flexibility, consistency, and processing speed can be adopted to accelerate research programs. These methods can take advantage of cutting-edge technology, such as the BOND RX fully automated research stainer and digital pathology scanners from Leica Biosystems. With step-by-step guidance and top tips on implementing and validating automated systems, this eBook will provide key considerations to help you through the process.
Chapter 1: Research workflow automation: stain, scan, and analyze
Chapter 2: Automation to accelerate research programs
Chapter 3: Automation in practice: Webinars and case studies
Chapter 4: Product Highlights
Image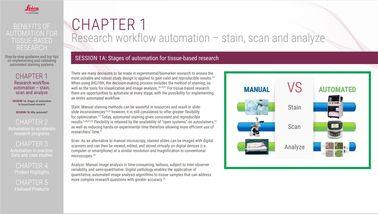 Image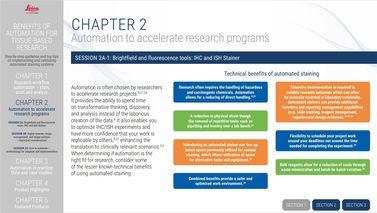 Image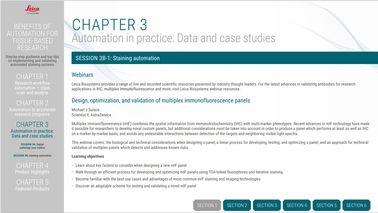 Image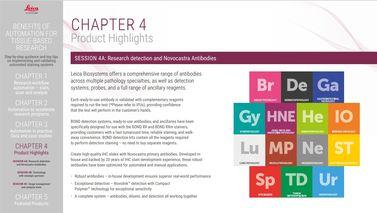 DON'T MISS OUT! SUBSCRIBE TO RESEARCH LINK TODAY TO GET QUATERLY UPDATES ON OUR LATEST LIFE SCIENCE ENDEAVOURS
For research use only. Not for use in diagnostic procedures.
Leica Biosystems content is subject to the Leica Biosystems website terms of use, available at: Legal Notice. The content, including webinars, training presentations and related materials is intended to provide general information regarding particular subjects of interest to health care professionals and is not intended to be, and should not be construed as, medical, regulatory or legal advice. The views and opinions expressed in any third-party content reflect the personal views and opinions of the speaker(s)/author(s) and do not necessarily represent or reflect the views or opinions of Leica Biosystems, its employees or agents. Any links contained in the content which provides access to third party resources or content is provided for convenience only.
For the use of any product, the applicable product documentation, including information guides, inserts and operation manuals should be consulted.
Copyright © 2023 Leica Biosystems division of Leica Microsystems, Inc. and its Leica Biosystems affiliates. All rights reserved. LEICA and the Leica Logo are registered trademarks of Leica Microsystems IR GmbH.