HistoCore Water Bath
140607020C0
Makes your slides floating and drying easier
The HistoCore Water Bath helps flattening and picking up floating sections. Visibility and efficiency are of vital importance, ensured with
A detachable water tray
Black water tray providing good visibility and contrast
LED illumination helping with visibility and contrast
Anodizing treatment improving coating durability
OLED touch panel to control and indicate both water bath and slide dryer;
Intuitive user interface, making it easy to access and learn;
Dimension: 280 mm x 280 mm x 105 mm;
Heating temperature: up to 60°C.
Visibility and contrast
Black water tray provides strong contrast and is supported by an internal LED illumination.
Image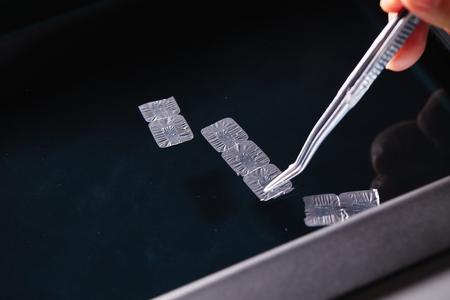 Sectioning workstation optimization
A combined control panel for the HistoCore Water Bath and HistoCore Slide Dryer makes section handling easier and keeps the laboratory organized.
Image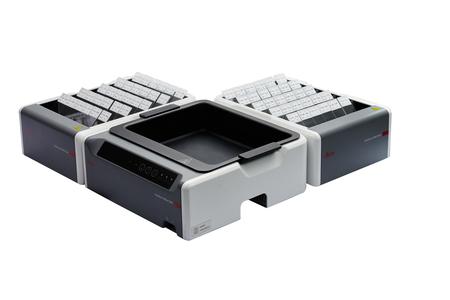 OLED Control panel
Touch panel for temperature & operation mode control including:
3-digits water temperature display
Icon displays to show real-time working mode
Lean display mode to minimize light pollution
Image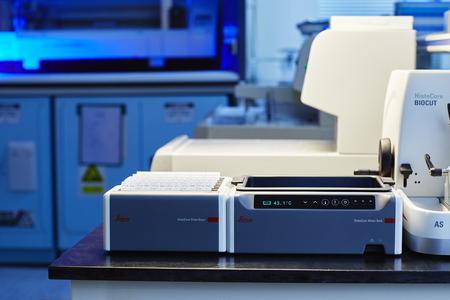 Detachable water tray
Easy water exchange
Black coating provides good contrast
Anodizing treatment improves coating durability
Image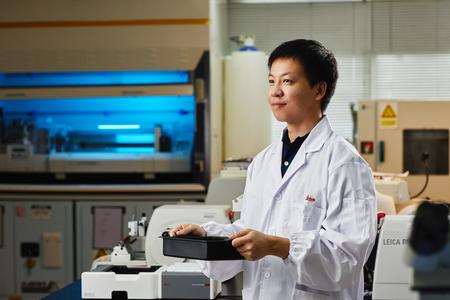 Mechanical & Electrical Specifications
| | |
| --- | --- |
| Instrument Dimensions (W x D x H): | 280 x 280 x 105 mm |
| Main input fuses: | 10A 250VAC |
| Empty weight: | 3 kg (without accessories) |
| Device weight including packaging (kg): | 3 kg (with accessories) |
Nominal supply voltage:
100-120VAC/220-240VAC
Power consumption:
960W max at 100-120VAC
1200W max at 220-240VAC
Device weight including packaging:
4 kg
Overall size serial packaging (W x D x H):
415 x 395 x 215mm
Functional Specifications
| | |
| --- | --- |
| Heating temperature: | Up to 75°C |
| Number of Slide Dryer connection: | 2 |
| | |
| --- | --- |
| Temperature (operation) (min/max): | 15 - 40°C |
Flyer
IFU
Certificate