Team Bonding Under Starry Skies
Scott Bailey has been part of the Leica Biosystems team for nearly 20 years. Read about his most memorable moment, and how he's adapting to a continually changing environment.
by Scott Bailey, Field Service Engineer
After nearly two decades with the company, I can confidently say the best way to build a fulfilling career at Leica Biosystems is to be prepared for change and make the most of every moment.
Image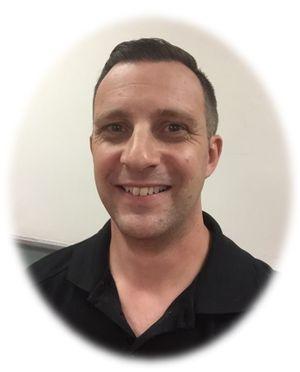 Currently I'm a Field Service Engineer and Qualified Trainer for Leica Biosystems' BOND System and Cryostats. LBS has more than 80 Field Service Engineers worldwide, also known as FSEs. The FSEs are a terrific group of experts, each of whom have undertaken advanced training to fix complex equipment problems for a wide range of research organizations, academic medical centers, community hospitals and private labs. I enjoy being part of my team. We learn from each other and have fun together.
An 'aha' moment. One of my favorite moments took place during an annual regional kick-off meeting. A group of us had the opportunity to visit the world-renowned Ayers Rock, known locally as Uluru. Uluru is a remote site in the Australian Outback and is famous for its mystical qualities. As I sat under a star-filled sky with my teammates, I was blown away by the experience and the chance to share it with my 'work family.'
The take-away. You'd think after nearly 20 years I'd stop being surprised by change. Yet, 2020 has served to remind me that even tough times yield opportunities to learn and grow. When I accepted a work assignment as the Australia/New Zealand Environmental Health and Safety representative, I thought it would involve a few meetings per quarter. Then COVID-19 hit. I was called into action and the role took center stage in my daily work life. Now, I am an active part of the Asia-Pacific Emergency Response team, I wrote the COVID-19 return-to-work safe plan for the Australian region, and I serve as the COVID-19 communications coordinator for my geography. While I never would have expected to have these experiences or learn these skills, I am gratified that my work helps my colleagues navigate this challenging time.
Interested in a career at Leica Biosystems? View our listings.
Image